Mrs. Anders, per your request I am reposting this Iced Coffee post (originally posted Summer of '09).
Iced Coffee is the answer to surviving Summer in Arizona and still getting my coffee fix in the mornings. The only issue is, buying Iced Coffee every day is not convenient nor cheap. So I learned how to make it myself. For those who also appreciate a cool glass of Iced Coffee, here are some instructions on how to make a really good glass of Iced Coffee:
There are a few approaches on how to make homemade iced coffee, but frankly, most of them are not very good. The standard approach of brewing a pot of coffee, pouring it over ice, and adding a little milk and sugar, results in a lukewarm, watered-down coffee with no strength. Here is the best way to make homemade iced coffee like a pro.
Start off Strong
The first thing to do is brew up a large pot of coffee just as you normally would. The only difference is that you want to make the coffee stronger than normal. Since it will be watered down, we need to compensate and start stronger initially to maintain the coffee's strength and flavor. If you typically use one tablespoon per cup, you will want to use about one and a half tablespoons per cup for your iced coffee.
Sweeten the Pot
Most people will add sugar or sweetener after the coffee has cooled. This is a big no-no as sugar does not dissolve in water. So instead, while the coffee still hot, stir in your desired amount of sugar. You will want to add a little more sugar than you normally would to a hot cup of coffee. There are a few other options to sweeten your iced coffee that work just as well as sugar. You can use sweetened condensed milk in place of sugar which works very well. Another option is to use flavored syrups which come in a variety of flavors perfect for iced coffee like mocha, vanilla, and irish cream.
Ice Comes Later
If you really want to learn how to make homemade iced coffee, be sure to avoid the biggest mistake people make when making homemade iced coffee. This mistake is to pour the hot coffee directly over ice. This will water the coffee down too much, and leave you with a weak and flavorless iced coffee. What you want to do is put the hot batch of coffee into the refrigerator and let it cool overnight. Do not add the hot pot of coffee directly into the fridge, as it could crack. First, add it to a pitcher or carafe. This requires some patience, so make sure to plan ahead.
Once your batch of iced coffee has cooled, it is ready to be served. Pour the cooled coffee over a lot of ice and add a little milk or cream. Stir the mixture very well and enjoy your refreshing homemade iced coffee!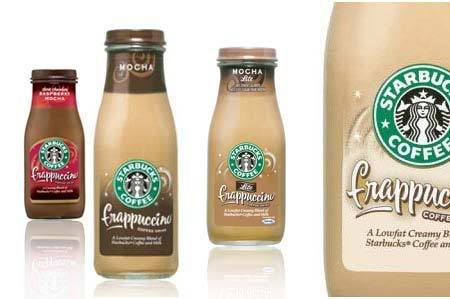 If you give this a try, you'll be surprised to find that it's actually better than one of those Starbucks frappucino on-the-go drinks! Cheers!